ADJACENT INFRASTRUCTURE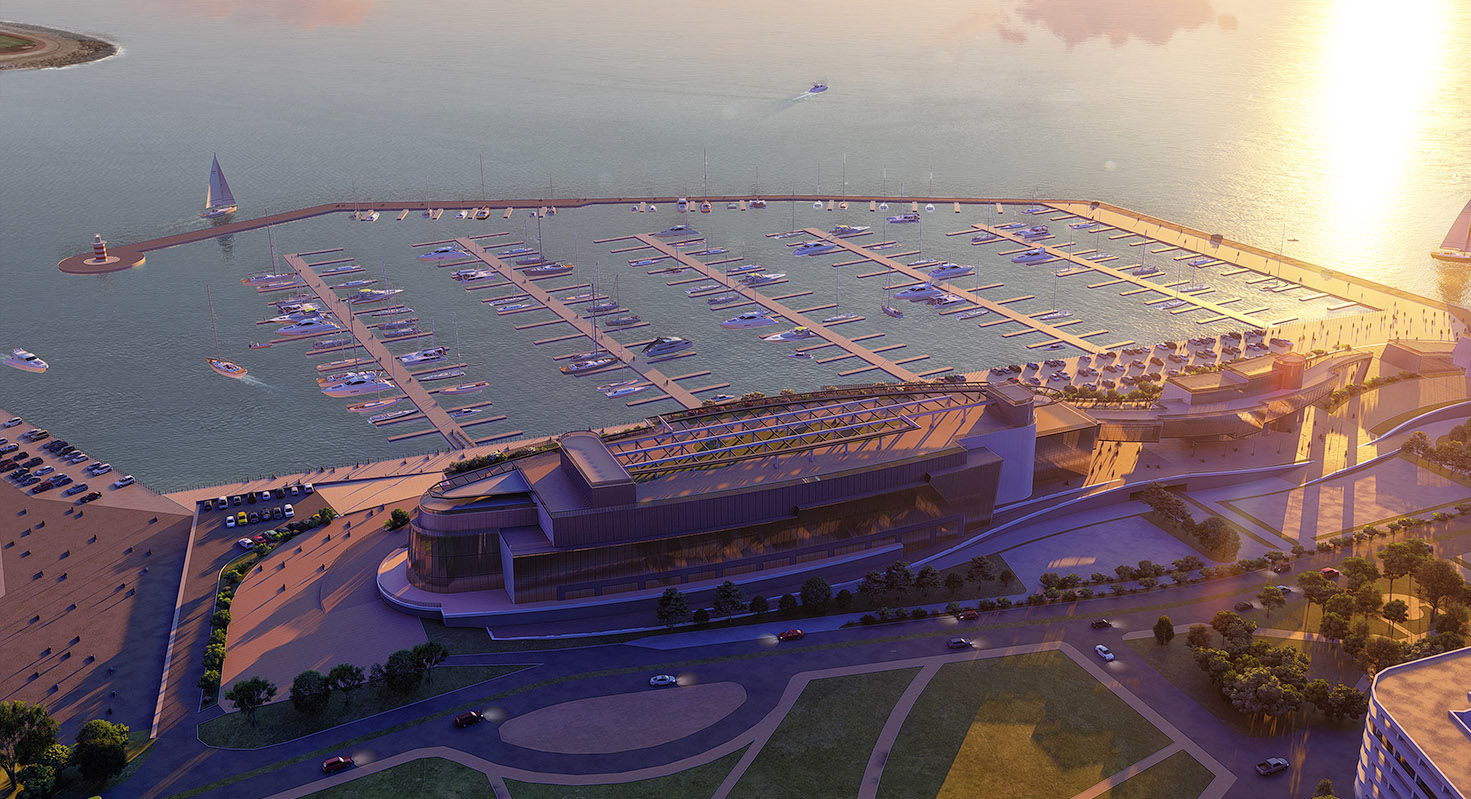 Restaurant
Cinema
Children's entertainment center
SPA
Office
Shopping space
Development of:
• safe beach promenade,
• safe rubber covered children's playgrounds
is planned on the seacoast
The municipal administration will erect the large kindergarten quite in front of the house in the near term that will significantly simplify the placement of little "Aquamarine" residents in the hands of high-end professionals. You may get acquainted with the kindergarten design in the general layout of the city. It will occupy more than 20,000 m² representing 75% of the housing estate total area.
SHOPPING AND ENTERTAINMENT MALL
1 and 2 floors — parking area for 600 car spaces for the housing estate residents and 400 — for the shopping and entertainment mall visitors
3 floor — cinema, cosmetology, SPA, shopping space, recreational area
4 floor — sports center with a swimming pool, recreational area
5 floor — children's entertainment center, recreational area
6 floor — restaurant
OFFICE COMPLEX
1 floor — parking area
2 floor — restaurant
3 floor — dentistry, office premises
4 floor — office premises
5 floor — cosmetology, offices
6 floor — office premises