13 January 2020
UNIQUE CENTRALIZED MULTI-ZONE AIR CONDITIONING SYSTEM MULTI V BY LG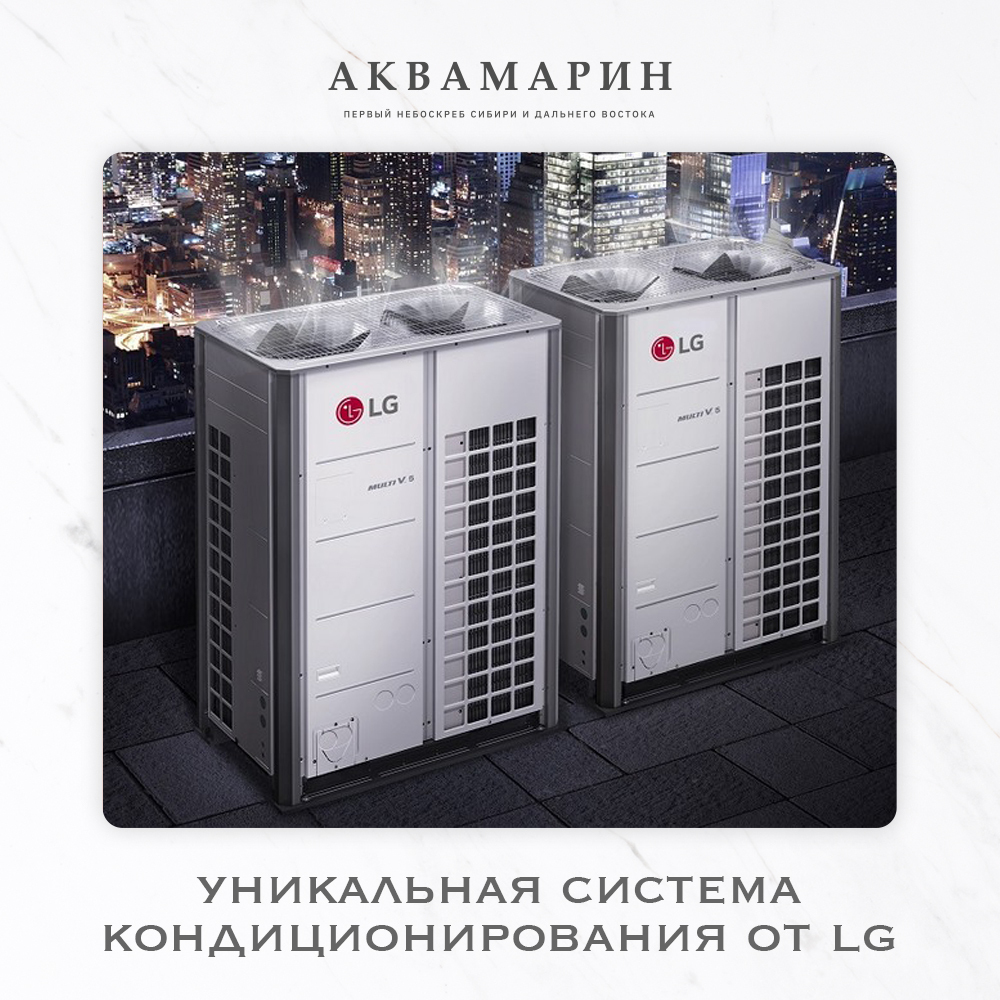 Aquamarine is the first and only housing estate in the Far East where people in apartments will not have traditional air conditioners with noisy outdoor blocks disfiguring the facade.
A centralized multi-zone air conditioning system Multi V by LG is implemented at the object.
This technology is the last word in air conditioning systems of modern buildings. It eliminates the installation of the outdoor block on the facade and contributes to the most efficient electricity consumption.
The system allows automatically maintaining individual temperature conditions in each room. And indoor blocks installed in apartments have very pleasant simple design.
In construction of the skyscraper, we choose the most advanced solutions for creation of the elite-class residential environment analogues of which the Far East has not seen yet.
And you can become one of the first owners of such privileges.