22 October 2018
42 OUT OF 44 FLOORS ARE FINISHED. SPECIAL PRICE WILL BE IN EFFECT UNTIL THE END OF THE CAST-IN-SITU CONCRETE FRAME CONSTRUCTION
Only 2 floors remain until the completion of the cast-in-place concrete frame construction. We are pleased to inform you that all the residential floors of the Aquamarine Residential Complex are ready.
The remaining 2 technical floors and the roof will be ready by the end of the autumn. The next stage of works is installation of the façade systems and glazing of the facility.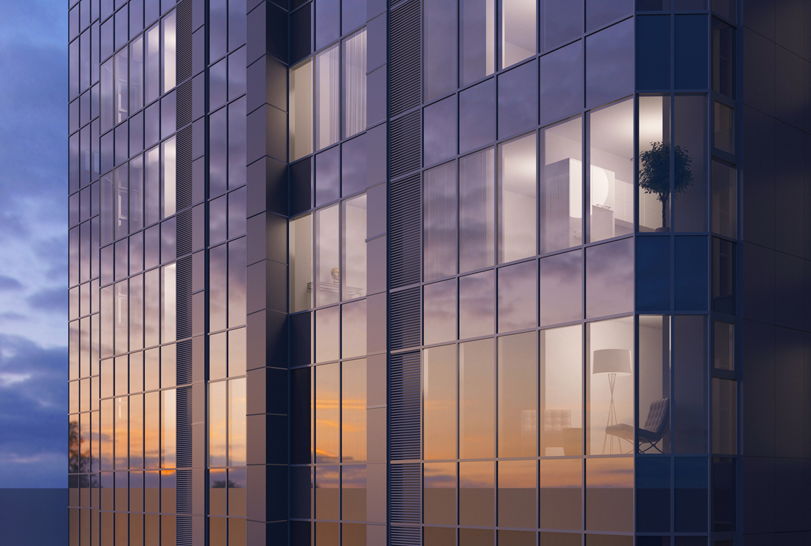 We would like to remind you that the frame of the building is made of the rare grade of concrete mix В35, which is used in construction of bridge structures, bank vaults and subways. The frame of the Aquamarine Residential Complex is reinforced by the reinforcement steel of special class А3 characterized by complex tying. All these facts in combination ensure increased earthquake resistance.
Before completion of the works on construction of the cast-in-place reinforced concrete frame, a special offer for purchase of the apartment will be in effect — the price per one square meter 127,000 Rubles and over. After beginning of the new stage of the construction, the cost will be increased. Even now over 45% of apartments are sold.
You can find out detailed information about Aquamarine Residential Complex or sign up for an excursion over the construction site via the telephone: +7 423 2-060-436. Sales department managers will be glad to see you on any day of the week.