11 August 2019
CONGRATULATIONS ON BUILDER'S DAY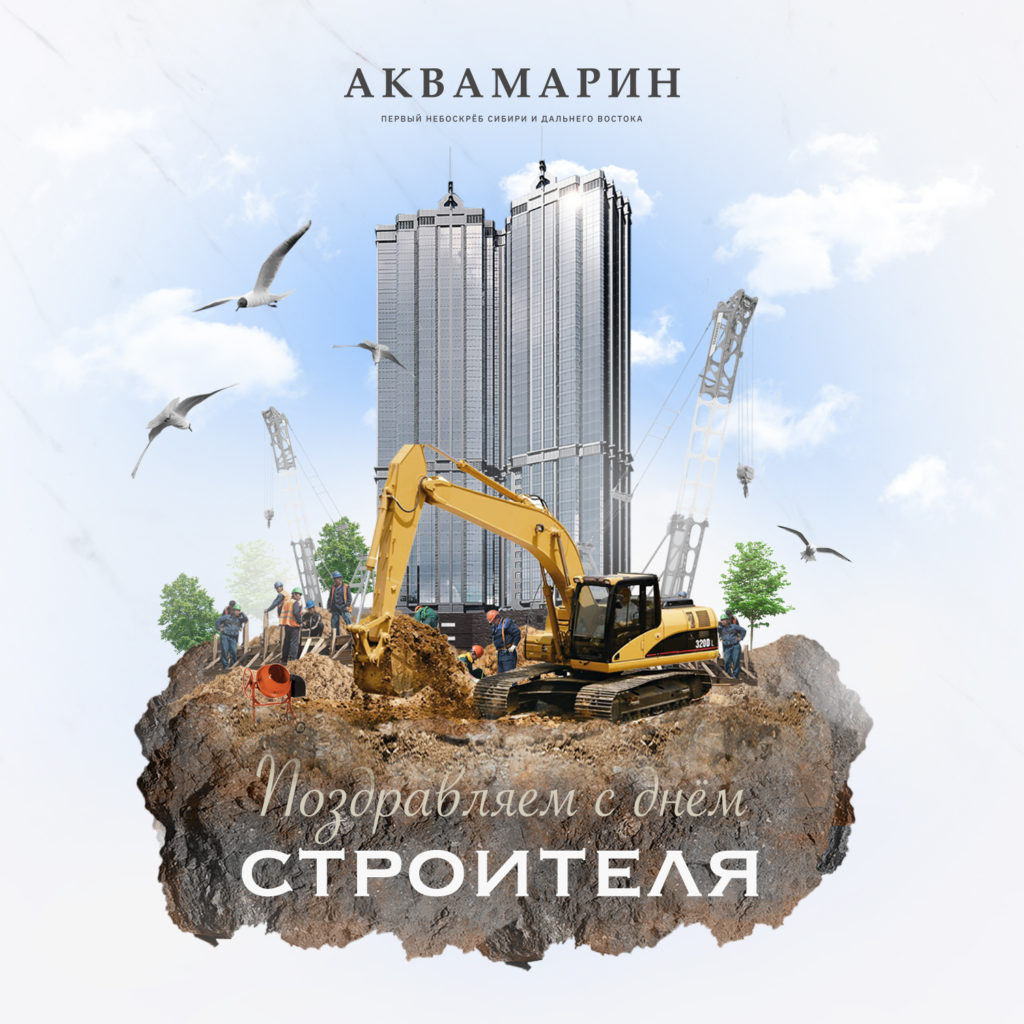 On behalf of the developer of the First Skyscraper in Siberia and Far East, we congratulate all builders on Builder's Day.
To be a builder means to change the world every day. To turn into reality those things that just yesterday were only ideas and projects on paper. We congratulate everyone who is involved in this noble activity, and wish interesting assignments, reliable partners, successfully completed projects.
More than 300 people are working at the construction site of the Aquamarine residential complex. We congratulate and thank you. Happy Holiday!