30 November 2018
HIGH-RISE PART OF THE BUILDING made of cast-in-situ concrete is completely finished!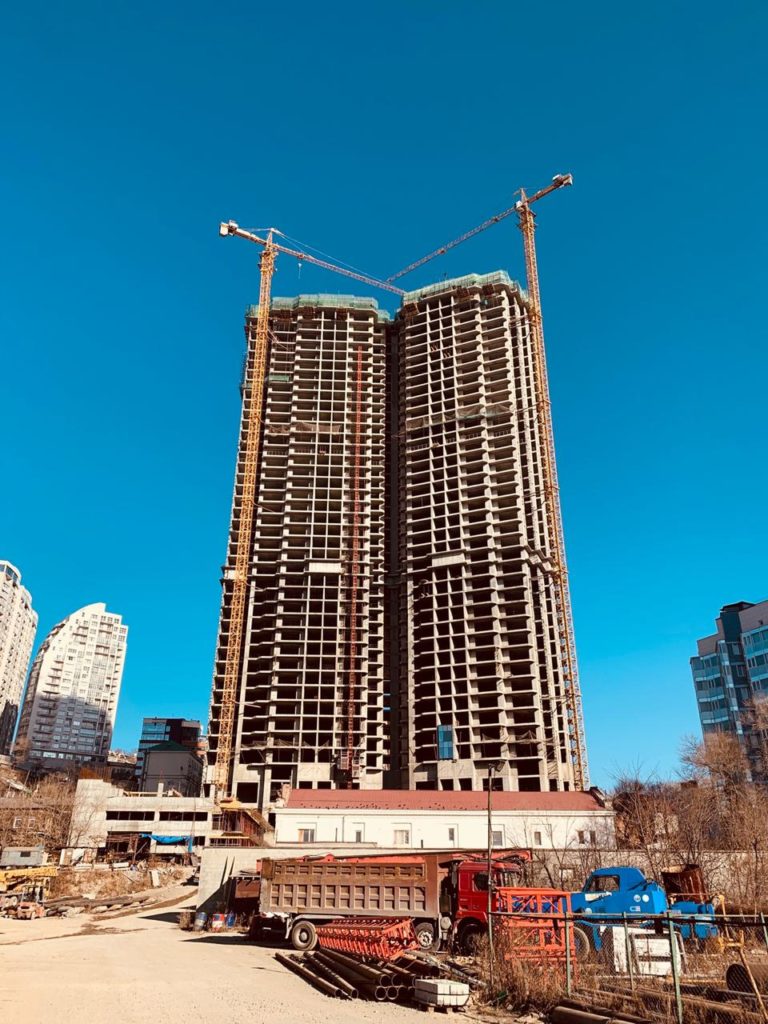 Now it is time for the next step of the construction, and those people who have already bought the apartments in the Aquamarine Residential Complex, have made it at the most favorable price. Very soon the façade will be glazed, the spires will rise over forty four floors of the monolithic frame, construction of the stylobate will be completed — and the tenants will be able to open the doors of the house of their dream.
Thanks to the fact that every day more than two hundred workers are involved in the works at the construction site, this moment is approaching far ahead of schedule.
We are glad that a rapid pace of construction not only justifies the hopes, but also pleasantly surprises everyone, who has chosen Aquamarine as their new home.