8 December 2018
THE LAST CUBE OF CONCRETE HAS BEEN CAST!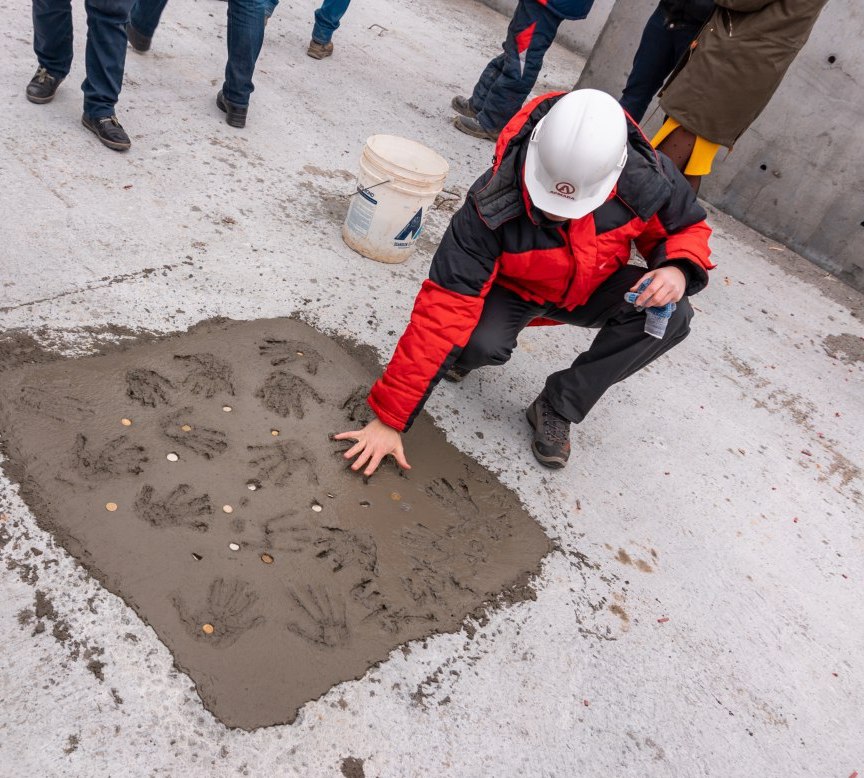 On December 06, during an official ceremony the last cube of concrete of the high-rise frame was poured!
⠀
For such an ambitious construction project that was a real ceremonial event — similar to that when a big ship sets sailing. And similarly to the procedure when a bottle of champagne is smashed over the hull of the new ship to invite good luck, in the same way the builders drop the coins to the last poured cube of concrete and leave the prints of their hands in it.
⠀
The developer, contractors, foremen, representatives of the sales department — all celebrated this event together and were gladdened by the new stage in the life of Aquamarine. With such a close-knit team, our skyscraper for sure will be constructed at an accelerated pace and will be finished ahead of schedule! And to what extent it is unique and reliable can be seen even now, due to the efforts of all these people.