31 December 2018
THE TEAM OF THE RESIDENTIAL COMPLEX AQUAMARINE WISHES YOU HAPPY NEW YEAR AND MERRY CHRISTMAS!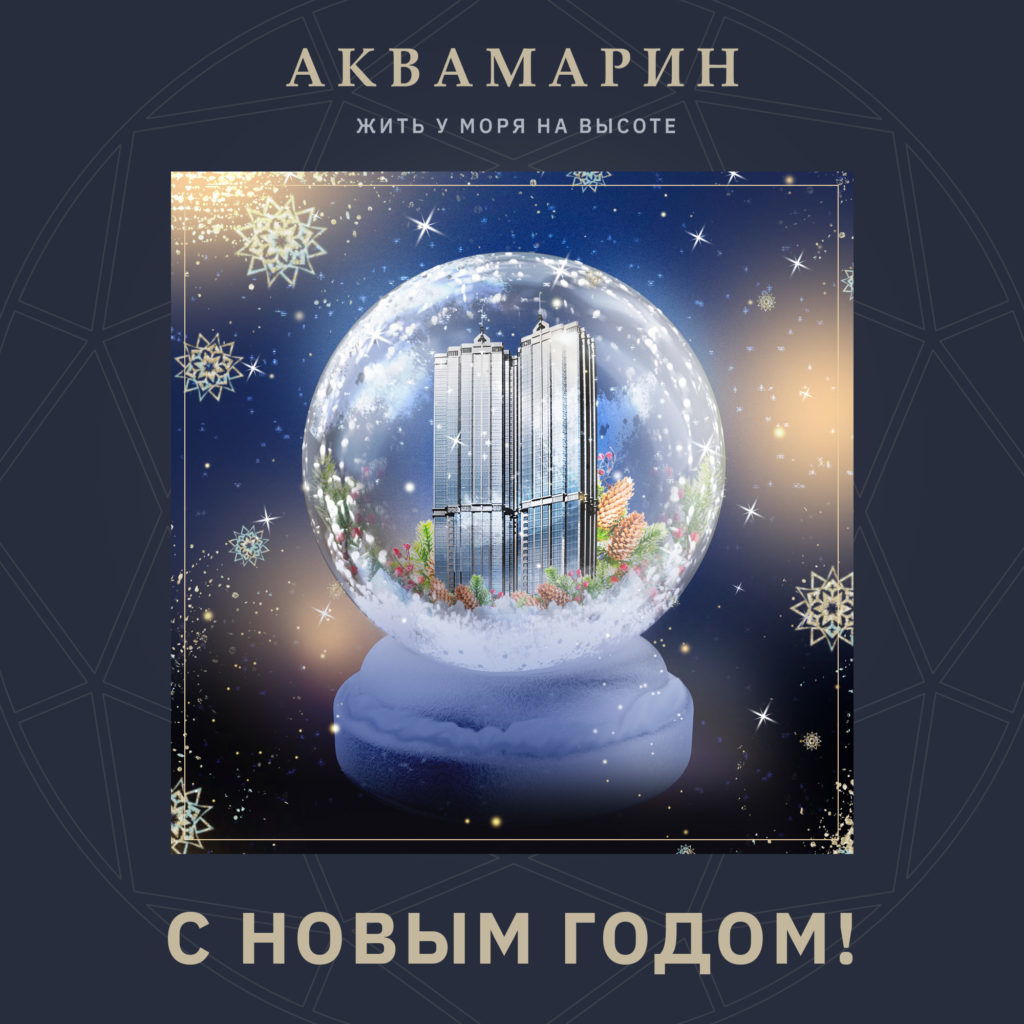 We wish you to fulfill your dreams in the coming year with the same confidence, with which the first skyscraper of Siberia and Far East is being constructed, and we wish that your achievements will soar into the sky as the towers of Aquamarine.
Our team enthusiastically celebrates the New Year 2019, rejoicing the new challenges and the tasks of the future. In the past year, we have completed a tremendous work, and we are not going to stop< because we want to enable the owners of the apartments in the residential complex Aquamarine to celebrate each of their holidays in the house of their dream.
Happy New Year!