22 January 2020
UNPRECEDENTED NEW YEAR PROMOTIONAL EVENT – 5% DISCOUNT ON APARTMENTS!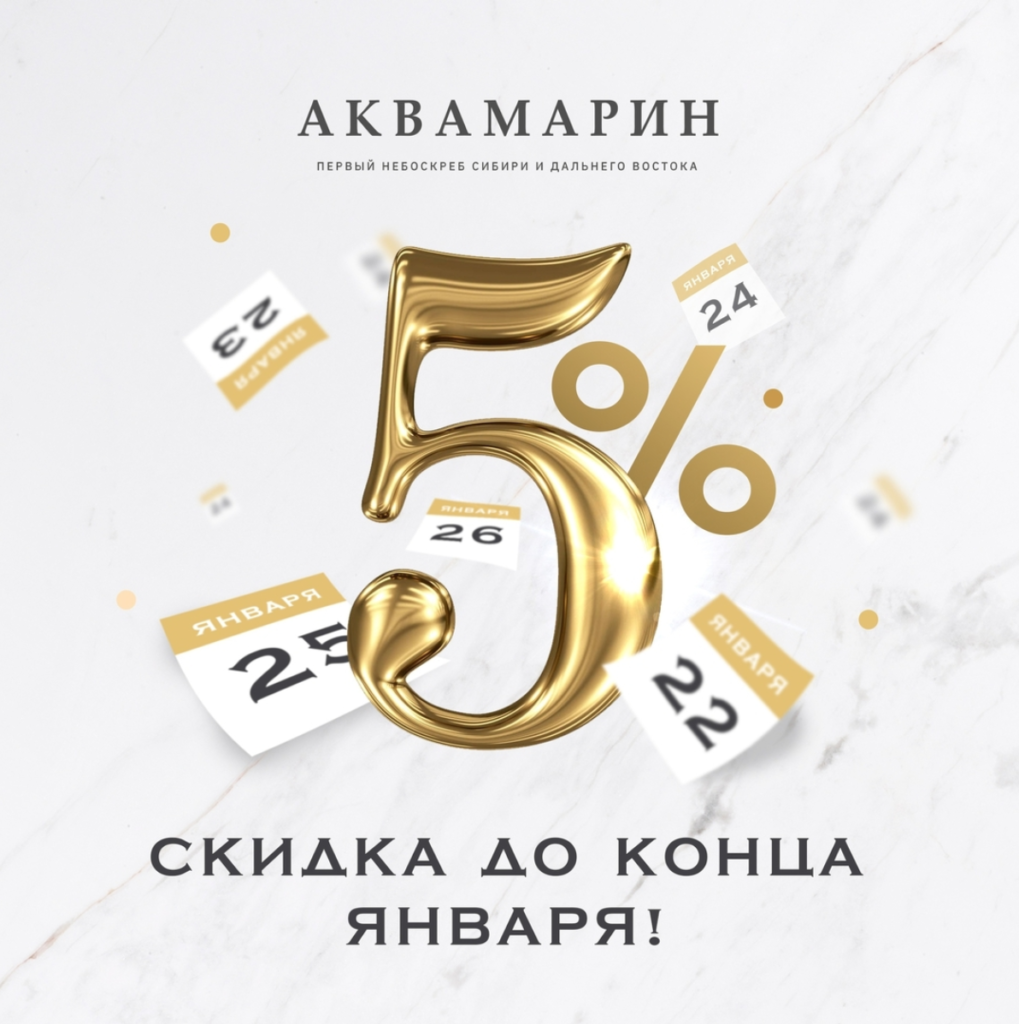 There are only 10 days left until the end of our unprecedented New Year promotion – a 5% discount on apartments!
You still have time to take the opportunity and buy an apartment in the first housing estate of elite class on very beneficial terms. We also remind you that we have a unique program of interest-free instalment plan.
The 5% discount is valid until the end of January. This is the last promotional event of such scale because the building will be commissioned as early as in the 2nd quarter of this year. Hurry up to choose and book the apartment of your dream. There are fewer of them every day.
The project is fully funded by the Bank "Dom.RF". All transactions are carried out through escrow accounts with the bank's guarantee.