1 November 2019
WE WORK WITH ESCROW ACCOUNTS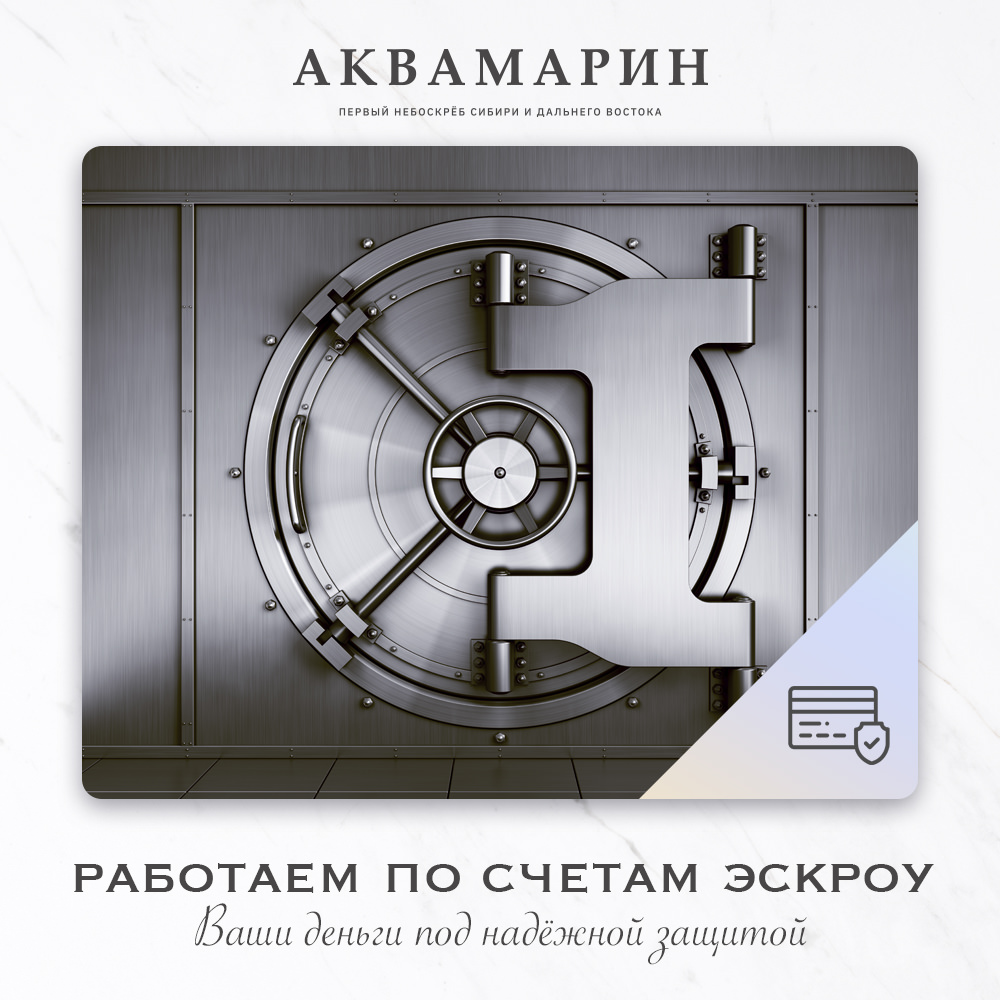 Having obtained the project financing from the main construction bank of Russia, Bank DOM. RF, the Housing Estate "Aquamarine" began to place shareholders' money on special escrow accounts.
What is the escrow account, and why is this information important for the future skyscraper dwellers? The escrow account is a special account that is opened in a bank and receives money from shareholders.
The real estate developer does not have access to funds until the fact of fulfilling obligations thereof. This means that all payments made by the buyer of the apartment are protected by the bank. In this process, the bank acts as a guarantor of fulfillment of agreements between the shareholder and the real estate developer.
Bank DOM. RF, where the Housing Estate "Aquamarine" places escrow accounts, is a leading financial partner in the mortgage and construction industry, and is one of the TOP 20 banks in Russia. The owner of the bank is AO "Dom.RF", the organization responsible for development of housing and construction industry of the Russian Federation 100% of which is owned by the Government of the Russian Federation represented by the Federal Agency for State Property Management.