25 October 2018
WHY ONLY ONE REAL SKYSCRAPER IS BEING BUILT IN VLADIVOSTOK?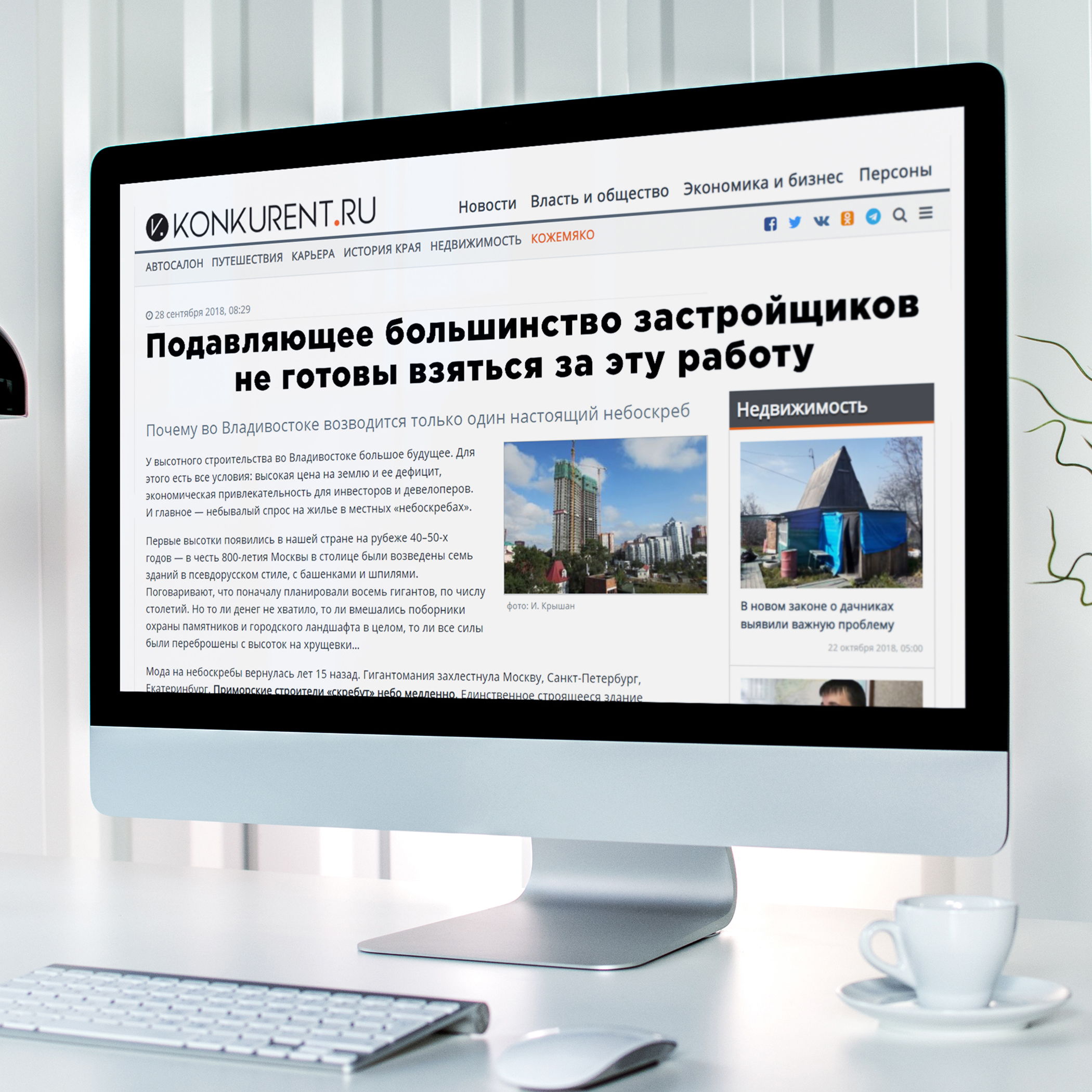 If you wonder why before Aquamarine there were no skyscrapers on this side of Urals, you will find the answer in the article published in Konkurent. It uncovers the complexities of high-rise construction, which make such ambitious projects unaffordable for the majority of developers.
From that material you will also find out, what are the prospects for construction of such record-breaking buildings in Vladivostok, and what standards they should comply with in order to be proudly called skyscrapers. Find out for yourself the uniqueness of our multifunctional complex — go to he link.